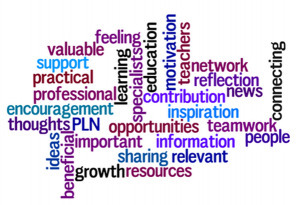 Welcome to the Teacher Challenge!
- Are you a new teacher, feeling isolated and alone?
- Are you an experienced teacher looking for new ideas and inspiration?
- Are you interested in sharing ideas and collaborating with other teachers?
- Are you tired of falling asleep in boring professional learning seminars?
- Have you heard about Personal Learning Networks or PLNs? Feeling lost, confused, wondering where to start?
If you've answered YES to any of these questions, then read on!
The "30 Days to a Whole New PLN" challenge is for YOU!
Via
AnneSpiegel