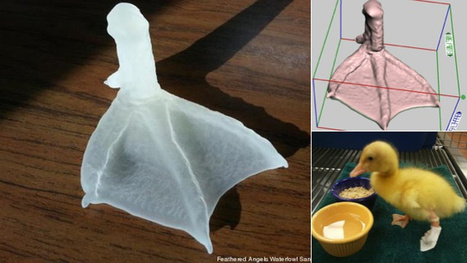 Buttercup the duck was born with his left foot turned backwards, making it nearly impossible and extremely painful to walk. But now he's waddling again with a 3D-printed foot.
3D modeling company, NovaCopy, 3D printed Buttercup a brand new webbed foot, based on photos of Buttercup's sister Minnie's left foot....
...Every time you think of a stupid, dinky 3D-printed toy you don't give a crap about, just remember that there is an adorable duck out there walking thanks to the very same process.