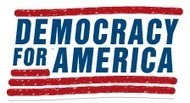 Sen. Max Baucus's decision to retire is a huge opportunity for progressives.
Now, we have the chance to elect a powerful populist and a single-payer healthcare advocate to the U.S. Senate. And that's why Democracy for America is launching the campaign to draft Gov. Brian Schweitzer for U.S. Senate.
Sign our petition to Draft Brian Schweitzer for Senate.