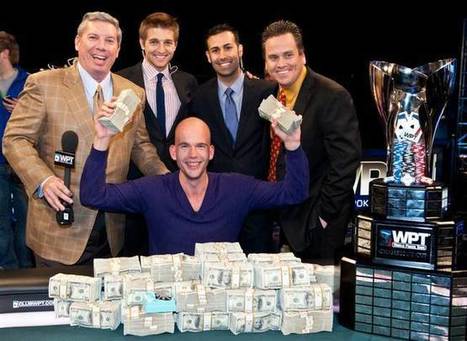 The World Poker Tour that revolutionized poker on television is celebrating its 10th anniversary with a return to the Bellagio for the final events ...
The last two stops on the tour also are the biggest: a $100,000 buy-in for the WPT World Championship super high-roller event May 23-25 and the $25,000 buy-in world championship's Final Table on May 26.
Both events will be filmed for television to air Sept. 16 through Oct. 25. My pal, commentator Vince Van Patten, talks about the 10-year-run and how poker became big-time television in a video posted on YouTube.