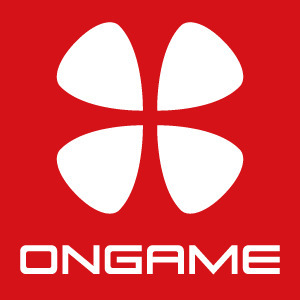 It was announced today that Ongame will power the online offering for two of the worlds largest casino providers: Bally and Aristocrat.
John Connelly, Bally Technologies' Vice President of Business Development:
"Bally is pleased to offer Ongame's proven poker platform, which will provide a unique offering through its integration on Bally's iGaming platform. Bally Technologies and Aristocrat Technologies have agreed to offer Ongame as one of their preferred poker solutions, thus creating a combined liquidity pool for our customers. Bally's objective is to place the control in the hands of the operator. We are providing the necessary tools to have a single view of the player by incorporating existing and online gaming systems, while allowing operators to have the ability to cross-promote between traditional land-based and online consumers."
Kelly Shaw, Vice President of Systems Sales & Marketing at Aristocrats:
"We already created one of the best online gaming solutions in nLive, and now we wanted to further enhance the product by giving operators the ability to access and offer to their players Ongame's premier poker content. Today both Aristocrat and Bally Technologies have agreed to offer Ongame as one of their preferred poker solutions. We have already begun work on integrating the Ongame poker solution into our nLive platform, and it is our intent to offer customers the opportunity to participate in a combined liquidity pool that will be beneficial to their customers and to the operators themselves."
Gavin Isaacs, Shuffle Master's Chief Executive Officer:
"We are confident that this relationship between Shuffle Master, Ongame, and Bally will create the opportunity for gaming operators to control their data, establish liquidity, and ensure their suppliers are truly committed to a B2B model. It is relationships such as this that made us truly excited about bringing Ongame into the Shuffle Master family and opportunities like this only build momentum before the pending closing of our acquisition."
http://www.marketwatch.com/story/bally-technologies-shuffle-master-inc-and-ongame-networks-ltd-establish-a-business-to-business-online-partnership-2012-06-12
http://finance.yahoo.com/news/aristocrat-shuffle-master-ongame-network-130200052.html ;
http://calvinayre.com/2012/06/12/business/bally-shuffle-master-and-ongame-threeway/ ;
http://www.gamingintelligence.com/business/16383-ongame-joins-ballyaristocrat-online-gaming-b2b-platform ;
http://news.investors.com/article/614524/201206121107/bally-shuffle-master-team-up-on-online-poker.htm
http://casinoonlinemarketing.com/2012/06/ongame-network-agrees-business-to-business-online-partnership/
http://pokerfuse.com/news/law-and-regulation/bally-partners-shuffle-master-bring-ongame-software-nevada/ ;
http://www.innovategaming.com/2012/06/bally-shuffle-master-ongame-establish-b2b-online-partnership/ ;
http://www.igamingbusiness.com/content/ongame-network-agrees-business-business-online-partnership
http://seekingalpha.com/article/648671-shuffle-master-a-fair-bet-after-getting-decked?source=google_news