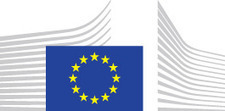 European Commission Press release Brussels, 5 September 2012 Commission urges Member States to recognise skills gained outside school and university As part of its strategy for creating jobs and growth, the European Commission has launched an initiative...
The EC does not understand informal learning.
"'Informal learning' takes place in a variety of places, such as at home, work, in an association and through daily interaction between people; it includes language learning, cultural norms and manners." That includes just about everything, doesn't it?
Their definition of nonformal learning is useless:

"Non-formal learning' occurs in a formal learning environment and does not generally lead to a qualification or diploma. It typically involves courses, workshops, conferences or seminars."
In other words, non-formal learning is formal learning without recognition. BFD.
Here, in 22 languages, the Commission urgers member states to do whatever they feel like but to just do something.
Via
Jay Cross