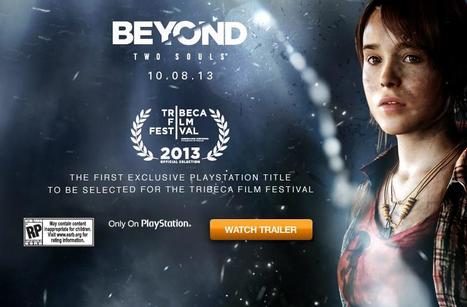 Quantic Dream showed off its upcoming mysterious action-adventure game Beyond: Two Souls in a two-hour screening at the Tribeca Film Festival in New York on Saturday.The latest trailer for the game shows a young Jodie Holmes and her encounters with an unseen being she calls Aiden, which sets the tone for her struggles into adulthood.
Quantic Dream used cutting-edge performance capture technology that allowed the actors' performances and expressions to transcend the gaming medium, making the spectacular life of main character, Jodie Holmes, tangible and real.
"Quantic Dream is incredibly proud to share this vision of storytelling in games that redefines and breaks the boundaries of what games can achieve. We hope that 'BEYOND's' recognition as an Official Selection of the Tribeca Film Festival will only act as a catalyst to create more emotionally-charged games that explore mature themes," said David Cage, founder of Quantic Dream.
The exclusive scene revealed at the Tribeca Film Festival, titled "Homeless," follows Jodie during an emotionally and physically challenging part of her life where she is homeless and must find the will to survive in dire circumstances. The scene explores the relationships she forms with other homeless characters and the challenges they face, including finding their next meal, struggling to survive and retaining their belief in humanity.
The game stars Ellen Page and Willem Dafoe, the latter having been officially revealed as part of the game's cast in March. in all its Ellen Page and Willem Dafoe glory. I'm sure Jim Sterling is having a seizure of pleasure on the floor right now
⇩Beyond: Two Souls will launch on October 8 for PS3⇩
http://us.playstation.com/games/beyond-two-souls-ps3.html
⇩Watch Trailer below ⇩
http://www.ign.com/boards/threads/beyond-two-souls-breathe-me-trailer-from-the-tribeca-film-festival.452985443/