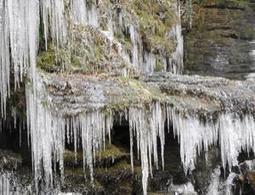 Never underestimate moss. When the simple plants first arrived on land, almost half a billion years ago, they triggered both an ice age and a mass extinction of ocean life.

The first land plants appeared around 470 million years ago, during the Ordovician period, when life was diversifying rapidly. They were non-vascular plants, like mosses and liverworts, that didn't have deep roots.

About 35 million years later, ice sheets briefly covered much of the planet and a mass extinction ensued. Carbon dioxide levels probably fell sharply just before the ice arrived – but nobody knew why.

Tim Lenton of the University of Exeter, UK, and colleagues think the mosses and liverworts are to blame.