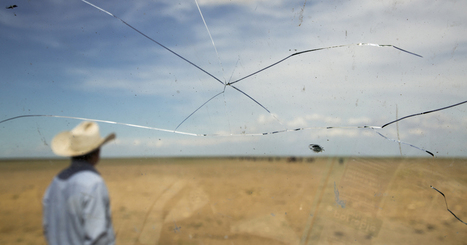 "A leaked draft of an Intergovernmental Panel on Climate Change report was apparently intended to embarrass the authors, but it seems to have had the opposite effect; what the leaked document shows is just how dire the impacts are likely to be."
Amongst other statements, the report says that "global warming could reduce agricultural production by as much as 2 percent each decade for the rest of this century"... while global food demand may rise by as much as 14% each decade. Furthermore, starvation, flooding, war and disease are likely to worsen as the world warms.
The report is officially scheduled for release next March.