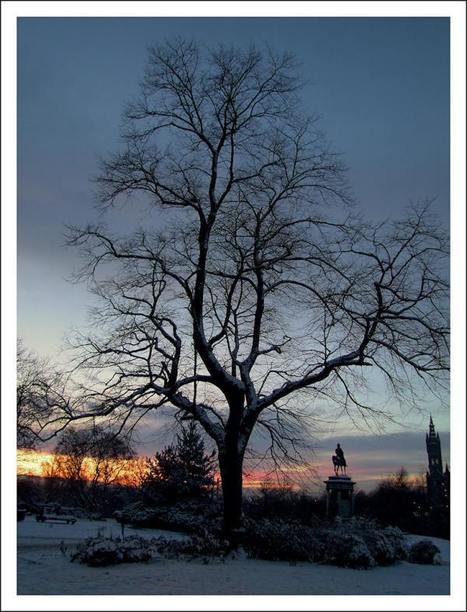 Glasgow Scotland, where I live, is about 55 degrees north (Aarhus, Denmark, and Moscow, Russia, are other cities of similar latitude; we're slightly north of Edmonton, Canada, and south of Juneau, Alaska. We're farther from the equator than the southern tip of South America, and all of Australia and New Zealand http://en.wikipedia.org/wiki/List_of_cities_by_latitude).
Living here means that seasonal changes are more extreme, and the rate of change is faster, than most parts of the world, and particularly interesting for me as a plant biologist. It's like watching a time-lapse movie in which plants suddenly sprout or burst into leaf, whizz through the summer making as much sugar as they can, and then, in the blink of an eye, drop their leaves or retreat underground to survive as rhizomes or seeds through the frozen winter.
When I look out my window now all I see are bare branches and frozen mud, but I know it won't be too many weeks before the show starts again. I hope wherever you are, whether you're basking in the long days of summer in the south, or enjoying the constancy of the tropics, that you're finding the time to appreciate the plants outside of your window, too.