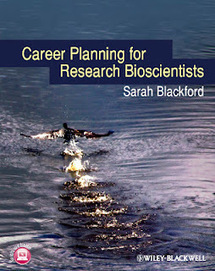 At the ASPB plant biology 2012 we ran several events of interest for early-career scientists. There was a very strong interest in how to put oneself forward for various types of jobs. We read CVs and coverletters, and discussed how to write a Teaching Statement.
This soon-to-be published book covers all of these topics and more, and we recommend it to those of you in the job market.
Sarah Blackford runs careers workshops regularly, including one next week at the FESPB meeting in Freiburg, Germany. She'll also be in the US in Providence, Rhode Island (near New York) for the ASPB Plant Biology 2013 meeting, July 20 - 24th!