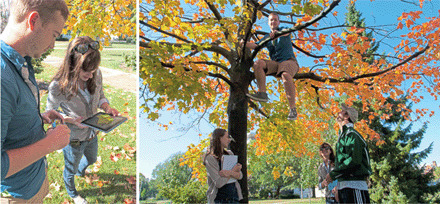 Nice article from Science -
"Documenting phenological patterns can be a straightforward and cost-effective strategy for engaging students in the science of observation with little need for additional equipment or supplies."
and
"Finally, we advocate for including creativity in the reward structure of college-level biology........ If we truly want to cultivate a nation of problem-solvers, we must allow students opportunities to wrestle with real problems and be rewarded for conceiving creative strategies for solving them. Our students have shown us they are ready for the challenge."