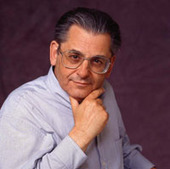 The Faroudja Enterprises founders have realized that their experience in video technology is applicable to video compression. The company designs pre-processors and post-processors, used before and after compression coding/decoding, to achieve a lower bit rate and better image quality with existing codecs.
THE COMPANY DOES NOT PERFORM COMPRESSION CODING OR DECODING. THE COMPANY DESIGNS
PRE-PROCESSORS TO BE USED BEFORE COMPRESSION CODING, AND POST-PROCESSORS TO BE USED
AFTER DECODING.
A better image quality at the same bit rate may be chosen, or if desirable, a 35% to 50% bit rate reduction for the same image quality as before may be obtained. In any case, compression artifacts are reduced or eliminated.
Significant results have already been achieved: 2 patents have been granted, and 3 more are in the works. The processes are suited to a wide range of video, from teleconferencing and videophones, to Standard Definition, High Definition and Ultra High Definition applications.