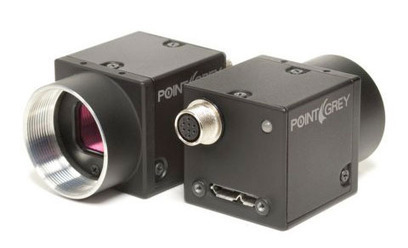 A new tiny camera captures better-than-HD video. The latest device from Point Grey is an "in an ice-cube sized, low-cost package," says the British Columbia-base industrial camera maker.
The FL3-U3-88S2C captures 4,096 x 2,160 video with an 8.8 megapixel Sony IMX1221 Exmor R sensor. "The impressive 4K2K resolution combined with the ease of USB 3.0 and the camera's small size makes the new Flea3 suitable for a variety of high resolution color applications including automatic optical inspection, ophthalmology, interactive multimedia, and broadcast," the company says.
The Flea3 camera measures 29 x 29 x 30mm, and uses USB 3 connectivity. It is $945.