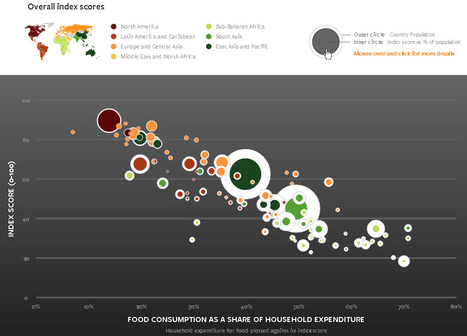 The US, Denmark, France, the Netherlands and Spain are amongst the most food secure countries in the world, according to the Economist Intelligence Unit's Global Food Security Index recently released.
The index deepens the dialogue on food security by examining the core issues of food affordability, availability, and quality across a set of 105 developed and developing countries worldwide.
Food systems today are under severe and increasing strains from population pressures, high input prices, changing consumer patterns and dramatic weather and price shocks. In this context, the Global Food Security Index looks beyond hunger to examine the underlying factors and key risks affecting food security in a structured, rigorous framework. The index is a dynamic benchmarking model that uses quantitative and qualitative indicators to provide a standard against which countries can be measured.