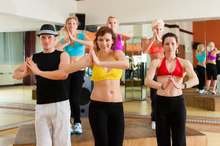 It is the fitness craze that has swept the world.
But Zumba has also apparently led to a spate of injuries in New Zealand - so many, in fact, that it has cost the Accident Compensation Corporation more than $780,000 in claims in the past two years.
ACC received 781 claims for "zumba-related" injuries in 2011, at a cost of $375,572.