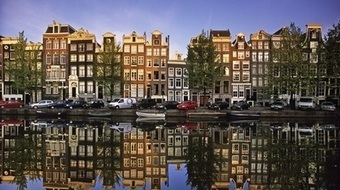 The Conference on Complex Systems (CCS) has become a major venue for the Complex Systems Community since they were started in 2003. After a successful event in the USA in 2015 we are now back in Europe. In AMSTERDAM(!). CCS'16 will be a major international conference and event in the area of complex systems and interdisciplinary science in general.
The 2016 Conference on Complexity Systems
Amsterdam, The Netherlands.
2016-09-19:23
Via
Complexity Digest