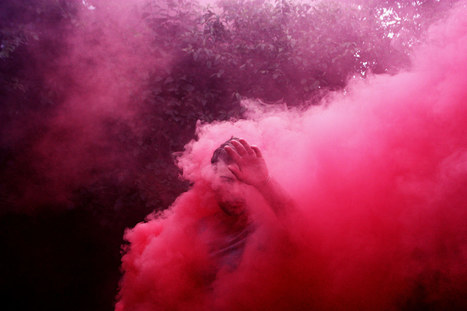 Karl Dmitri Bishop – the Unconscious, the Absurd and the Fantastic.
Are these photos from this world? This question rises looking at Karl Dmitri Bishop's works. His images take us back into the spheres of Surrealism. And further.

Bishop seems to pick up several techniques from 1920s Surrealists to create certain pictures in his black and white images that leave our common surroundings behind. Overlays and double exposures evoke dreamlike impressions. The photos origin lies clearly in today's world, but by creating his collages Bishop opens up an entire new space, not only in his images but also for the spectator's view. Looking at his photos feels like making a journey. Layer by Layer: you enter a whole different — yes a rather surreal — world. Our common understanding seems to be left behind. And even though his compositions question todays' status quo one thing is revealed: Life is more than just an image with one dimension, one country or one feeling.
Read the full interview on: http://www.lookfilter.com/featured-stories