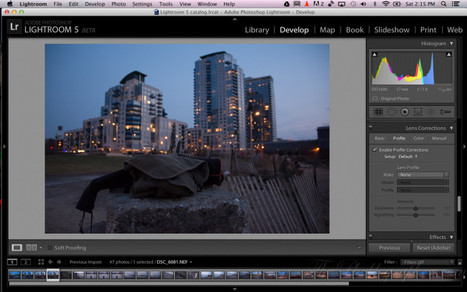 With today's announcement of Adobe Photoshop CC and the previous announcement of Adobe Lightroom 5 Beta, we have a very good idea of who each product is tailored to. However, many people don't know if they need Photoshop or Lightroom–and many by default just end up purchasing Photoshop. But if you're trying to figure out which one is for you, here's a quick guide that won't get too technical.

For those just stepping into the world of photography, you'll very quickly get blinded by the term, "I'll Photoshop it." While the program allows for lots of work to be done on an image, keep in mind just that–the emphasis is on one image. That is generally good for:
- A retoucher working very heavily on a set of images but focusing on one at a time.
- A wedding photographer needing to fully edit 200 images before shipping them off to the couple
- Commercial photographers working to ensure that their client has the best image they possibly can deliver
- Working with images where you'll need to insert text and all.
Remember though, if you're shooting loads of images, culling through those picture and editing each is going to be a tedious process that will eventually eat away at your computer's RAM......
Via
Thomas Menk