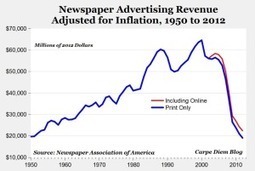 Excerpt...
How Can Businesses Publish Marketing That Doesn't Stink
-- > Realize that customers will continue to tune out promotional marketing in traditional channels. So stop creating marketing that stinks.
-- > Because Marketers have been slow to respond, we should quantify the gap between customer behaviors and the marketing mix and shift to a customer-centric marketing culture.
-- > Define Content marketing and social media strategies that meet customer needs!
-- > Publish content that informs and entertains customers through a content strategy that holistically considers audience content and channel needs.
__________________________________
► NEW: iNeoMarketing makes content marketing easy with the new Q8 Content. Q8 fills your content pipeline daily with relevant articles that your audience wants to read. Learn more and sign up for the beta program: http://www.Q8content.com.
► Receive a FREE daily summary of The Marketing Technology Alert directly to your inbox. To subscribe, please go to http://ineomarketing.com/About_The_MAR_Sub.html (your privacy is protected).
Via
marketingIO