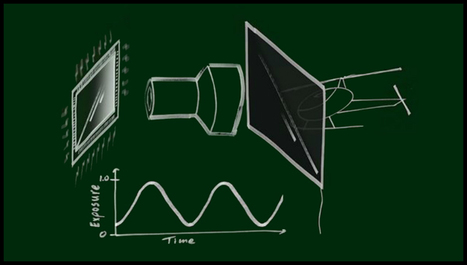 Posted by Matthew Jeppsen on February 4, 2013 •
"Back in 2011, we discovered Tessive at Cine Gear LA. They were exhibiting their new Tessive Time Filter, which is basically a gen-locked mattebox filter that takes over control of the shutter on a CMOS camera system.
Essentially, you set the CMOS camera to a 360-degree (fully open) shutter, and the Time Filter acts as a shutter instead; smoothly opening and closing it's shutter BEFORE light even reaches the camera's CMOS sensor. Very clever."
...
Videos at Tessive.com/gallery
Via
Thierry Saint-Paul