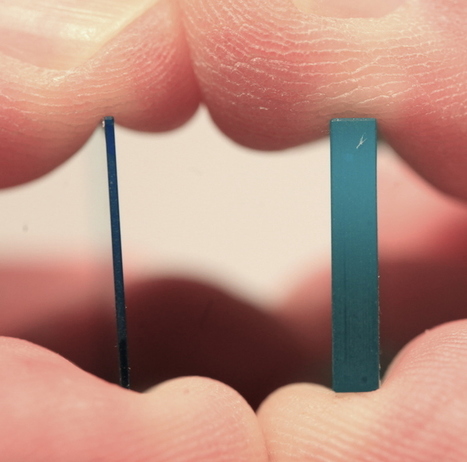 NOTE: This is a Geek Post. If you aren't into geeky photo measurements, or into adapting lenses from one brand of camera to another, you'll not be interested.
A year or two ago, I wrote a blog post where I basically showed lenses shot on adapters on other cameras aren't acceptable for testing. If you run them through Imatest the results aren't accurate. I suggested that reviewers shouldn't test lenses on adapters, although obviously adapters are a great way to use interesting lenses to take pictures.
More recently, in online discussions about why certain lenses weren't working well on certain cameras, I brought up the fact that sensor stacks, the various layers of glass in front of the sensor containing AA filters, IR filters, etc. would be contributing to this problem; that there was more to it than just adapter irregularities. Most people thought that really wasn't having an effect, though, so I forgot about it.
Yesterday I got a dramatic rude awakening that made me return to this train of thought and do some investigation. The way it happened was simple enough. Dr. Brian Caldwell, the guy who designed the Coastal Optics 60mm Macro, the Metabones Speedboosters focal reducers, and a lot of other cool lenses came to visit. I've had the pleasure of knowing Brian for some time, but I will have to admit his visits (like those of several others) have become just a bit more frequent since we got our MTF bench up and running.
Brian had brought a prototype of his latest focal reducer. He told me it was so good that it clearly improved the MTF of full-frame lenses while increasing their aperture when mounting them to m4/3 cameras. He also brought the computer generated MTF graphs showing what it should do, which was pretty spectacular...