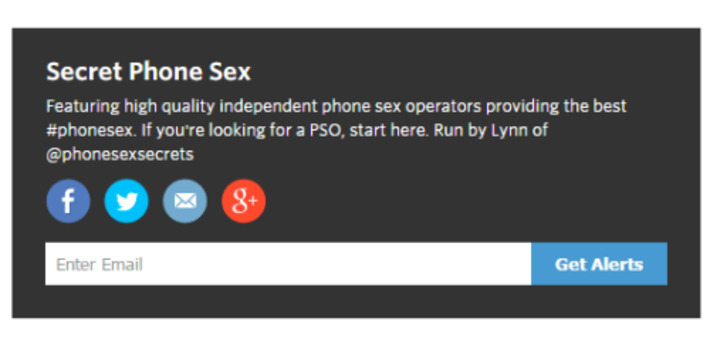 Featuring high quality independent phone sex operators providing the best #phonesex. If you're looking for a PSO, start here. Run by Lynn of @phonesexsecrets.
Subscribe here and get the best in phone sex from both my Tumblr & Twitter!
Alerts are like an emailed newsletter, arriving discreetly to your inbox. Yes, it's free!
Subscription box is just under the large photo header, on the right-hand side. (Below that box are the most popular posts/stories!)
Enjoy!