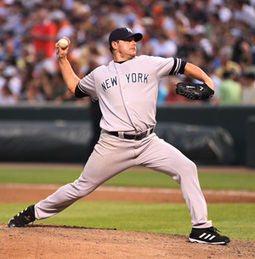 Darrin Belousek considers different ethical perspectives on drugs in sport.
-
The Liberty View
Unqualified libertarian ethics would unequivocally favor permitting performance-enhancing drug use, without any regulations or restrictions.
According to libertarian ethics, such as that espoused by John Stuart Mill in On Liberty (1859), the individual is by nature sole owner of his own body; and each person's natural right of self-ownership entails the liberty of each person to do with their own body as they want, even to their own harm, as long as this stops short of harming others. Respecting the individual's right of self-ownership requires allowing the maximum liberty for each person compatible with an equal liberty for others. So from the libertarian perspective, banning performance-enhancing drug use, or even requiring drug use to be moderated or monitored, would infringe individual liberty and thus violate self-ownership. Respecting each player's natural right of self-ownership, therefore, requires that each player be free to choose for himself whether to use performance-enhancing drugs or not. As long as no player is forced or coerced to use (or not use) performance-enhancing drugs, and as long as no fraud is committed in using performance-enhancing drug (say, by dishonesty in contract negotiations), then no one's liberty would be infringed and everyone's natural right of self-ownership would be respected.
Whether or not performance-enhancing drug use by players would increase the profits of owners, enhance the enjoyment of fans, promote the good of the game, or even benefit the players themselves, are matters of moral indifference to libertarian theory. Players should be free to pursue those ends, or free to ignore those ends, for it is freedom of choice that promotes what ultimately matters on this theory – self-ownership.