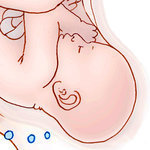 When I was asked this summer to serve as an expert witness in an appellate case that some think could lead to the next Supreme Court test of Roe v. Wade, I was surprised.

Rick Hearn is the attorney representing Jennie McCormack, an Idaho woman who was arrested for allegedly inducing her own abortion using mifepristone and misoprostol — two F.D.A.-approved drugs, also known as RU-486 — and for obtaining the drugs from another state over the Internet. While the case against Ms. McCormack has been dropped for lack of evidence, Mr. Hearn, who is also a doctor, is pursuing a related suit against an Idaho statute, the "Pain-Capable Unborn Child Protection Act" (Idaho Code, Section 18-501 through 18-510), and others like it that cite neuroscientific findings of pain sentience on the part of fetuses as a basis for prohibiting abortions even prior to viability.

The authors of a 2005 review of clinical research in the Journal of the American Medical Association have written, "Evidence regarding the capacity for fetal pain is limited but indicates that fetal perception of pain is unlikely before the third trimester." Still, not surprisingly, opinions on whether and when fetal sensitivity to pain may develop vary widely.
So why not call an actual neuroscientist as an expert witness instead of a scholar of the humanities?