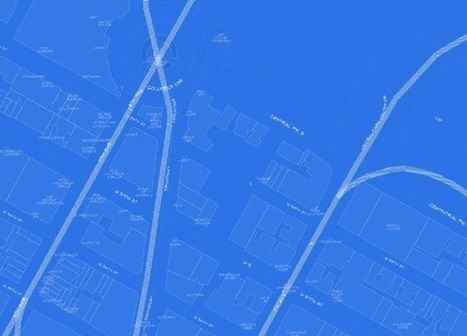 It's the work of a Philadelphia-based data scientist who, a year ago, had never made a map.
At this time last year, Lauren Ancona had never made a map. But halfway into 2014, with help from from the free and open source mapping community and Code for America, she successfully created her first map of Philadelphia parking districts.
The parking map got a lot of attention and landed Ancona a job with the city's Office of Innovation and Technology as a data scientist. Now she's back with a beautiful blueprint-style world map made using Mapbox Studio.
Via
Lauren Moss