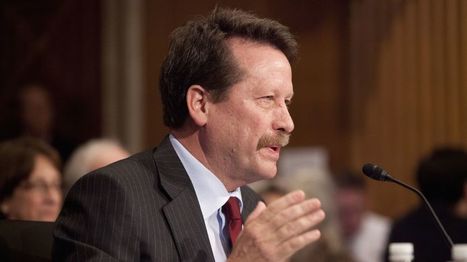 Under sharp questioning from Democratic Senator Elizabeth Warren of Massachusetts, Califf promised to strike the right balance between approving new drugs quickly and making sure they're safe.
"I think if you look at my record, I've never been a proponent of lowering standards. If anything, I've argued for raising them," he told Warren. "That doesn't mean we couldn't be quicker in some cases."
But Sanders — who had previously announced he wouldn't support Califf — grilled the potential FDA commissioner in an unsuccessful attempt to get him to support reimportation of cheaper prescription drugs from other countries and allowing Medicare to negotiate lower drug prices, two key proposals in Sanders' plan to rein in drug costs.
"We all want great medicines to come onto the market, and I respect the work you have done. But at the end of the day, people are dying … because we have been extraordinarily weak in taking on the pharmaceutical industry," Sanders told Califf. "I believe we need a commissioner who is going to stand up to the pharmaceutical industry, so I have to say to you with regret you are not that person."
Most of the questions Califf received from Republicans and Democrats on the committee were polite and restrained, and he's still expected to win confirmation. But his past financial support from the pharmaceutical industry quickly became the running theme of the questions from Democratic senators.