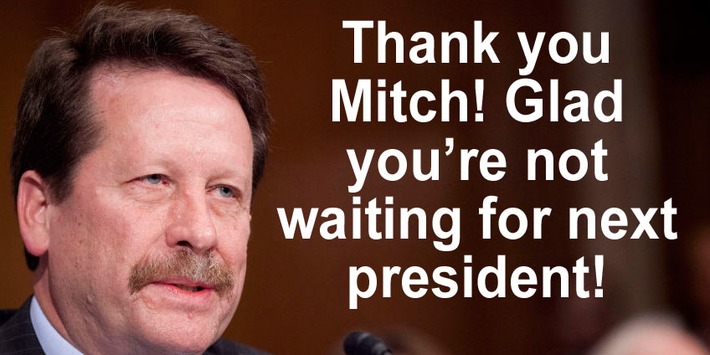 In a move designed to circumvent opposition to Califf, who was nominated in September, Senate Majority Leader Mitch McConnell has scheduled a procedural vote for Monday afternoon. If Califf wins the support of at least 60 senators in that vote, he would move on to a final confirmation vote — likely Tuesday — and his Senate opponents would lose their leverage to stop him.
The move will likely vanquish the remaining senators — led by Democrats Bernie Sanders of Vermont, Edward Markey of Massachusetts, and Joe Manchin of West Virginia — who disapprove of Califf because of his close ties to industry and what they consider a poor FDA response to the opioid epidemic.
Califf joined the FDA as a deputy commissioner in February 2015 after many years working at Duke University.