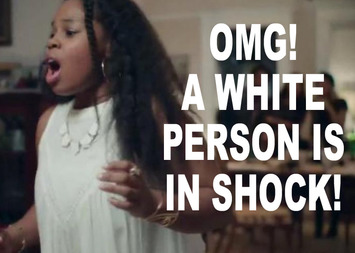 Amid the rising controversy surrounding price increases to $600 or more for its allergy-combatting EpiPen, owner Mylan has drastically decreased the frequency of airings of its "Face Your Risk" commercial, according to research compiled for Ad Age by media research firm iSpot.tv.
The 30-second spot, which debuted as part of a larger campaign in late April, features a terrifying scene in which a woman with a peanut allergy accidentally eats a peanut-butter-filled brownie at a party (read "Mylan TV Spot for "FaceYourRisk.com": Doesn't Mention Risk of Not Being Able to Afford EpiPen!"; http://sco.lt/8KWY8f).
Since the spot is filmed from the perspective of the victim, viewers see the horrified expressions of other partygoers before glimpsing the bloated and blotchy face of the allergy sufferer in a mirror. Interestingly, the spot makes no mention of the EpiPen, but directs consumers to an awareness website which then leads to a separate EpiPen information website.
Mylan has spent $14.7 million running the ad—44% of the company's total 2016 TV spending so far this year -- on the campaign, according to iSpot. The ad ran 326 times the week of July 31. Yet in recent weeks, as the public outcry against Mylan has grown, the spots are appearing less often. Mylan ran the commercial 292 times the week of Aug. 7, 66 times the week of Aug. 14, and has only aired it twice in the last four days, iSpot found.
A published list of healthcare awards given in 2015 by DTC Perspectives cites Publicis Lifebrands Evolvr as creating an print ad for EpiPen that made its finalist list. Publicis did not immediately return calls for comment.
Initial reaction to the "Face Your Risk" commercial was positive on social media, as many said it illustrated the true and often shocking nature of peanut allergies. Yet sentiment has soured more recently.
One healthcare marketing expert said Mylan is not alone in its fearmongering as a way to get consumers on board with its pricey product. John Mack, who runs electronic newsletter Pharma Marketing News, noted that he is seeing an increase in scary ad campaigns.
"A trend with companies, especially ones with injectable drugs and vaccines, which also have big price increases, is to scare people into buying their product or getting their vaccine," he said.