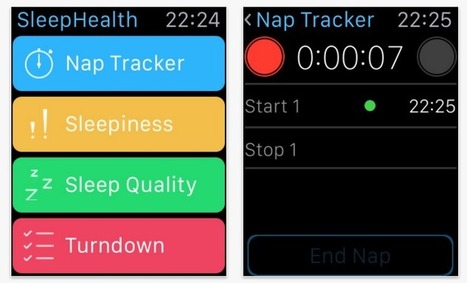 Today at HIMSS16, IBM Watson Health and the American Sleep Apnea launched the SleepHealth app to help identify connections between sleep habits and health outcomes. SleepHealth is the first ResearchKit study to run on the data-rich Watson Health Cloud that will enable participants to easily complete tasks and submit surveys right from the SleepHealth app.

SleepHealth Study Overview

In concert with researchers, physicians and patient advocates in the US, the SleepHealth study will explore the connections between sleep quality and daytime activities, alertness, productivity, general health and medical conditions. App users will have the opportunity to help shape the study by contributing ideas for research topics, survey questions, engagement activities and messaging. Data contributed by participants will be stored on the Watson Health Cloud, where researchers will conduct extensive analysis to uncover patterns and connections in the data.
Via
Dominique Godefroy