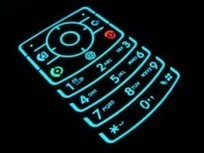 A new report finds that consumers will more likely get their apps from stores, rather than doctors, hospitals and pharmacies, for the next few years.

Healthcare providers have taken a disturbing hit in a recent survey on mHealth app popularity.

According to Berlin-based Research2Guidance, more than half of providers surveyed say stores like the Apple App Store and Google Play are now and will be the best source for mHealth apps over the next five years – instead of recommendations from doctors, health systems or pharmacies.
This marks a shift from the firm's 2010 survey, when more than 65 percent of healthcare practitioners said they'd be the ones to recommend mHealth apps to their patients. Five years later, that percentage has dropped to 48 percent of physicians and 46 percent of hospitals.
"In past years, an overriding optimism that mHealth apps would develop to become an integral part of healthcare led to the assumption that doctors and hospitals would begin including mHealth apps into their treatments, thus becoming the main distribution channel for mHealth apps," R2G's Sean Philips wrote in a recent blog. "By the end of 2015, however, this scenario still seems distant, leading to a more realistic judgment of the impact these channels will have on the distribution of mHealth apps until 2020."
Via
Dominique Godefroy
,
Coralie Bouillot