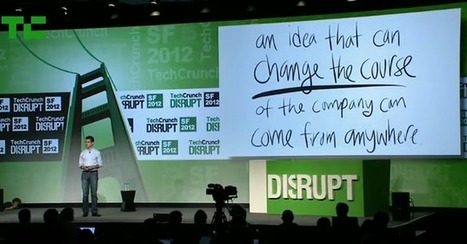 Angela Dunn (@blogbrevity) writes on the HL7 Standards blog:
"An idea that can change the course of the company can come from anywhere."
This is the advice Jack Dorsey gave at TechCrunch Disrupt. @Jack is the co-founder of Twitter and the mobile payment startup, Square, that allows anyone, anywhere, to accept credit cards via a small reader that attaches to a smartphone or iPad.
I encourage you to watch the 12-minute video (http://www.5min.com/Video/Jack-Dorsey-Co-Founder-of-Twitter-and-Square-Delivers-His-Keynote-at-Disrupt-SF-517474731) of Jack's keynote that puts a twist on the notion of a "founder" and the pivotal idea. The key to innovation, he says, is to be open to new ideas no matter where they come from.
[AS: Click on the title link to read the rest of Angela's post]