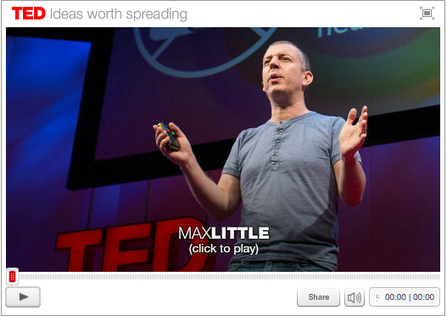 A British mathematician is applying "big data" algorithms to detect Parkinson's disease from voice recordings and now claims accuracy up to 99 percent.
"We also know how to predict the severity of symptoms to within a few percentage points of clinical judgment," Max Little, a mathematician on the faculty of Aston University in Birmingham, England, and a visiting researcher at both the Massachusetts Institute of Technology and Oxford University, wrote Friday in the Huffington Post's TED Weekends column. He gave a TED talk in Edinburgh, Scotland, last June.
The technology has the potential to make drastic cuts to the time and cost of diagnosing Parkinson's, a neurological disease that manifests itself not only through the telltale physical tremors but through changes in speech patterns, among half a dozen other typical symptoms.
Via
Dinesh Chindarkar