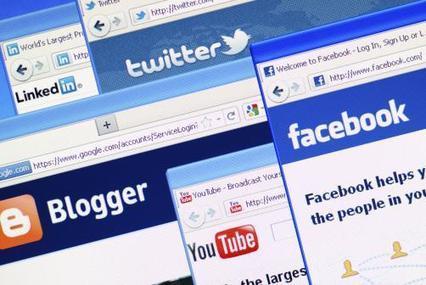 Speaking to InPharm, Khanna said: "It's very early days in pharma's use of digital and for any heavily regulated industry, I think it is going to become a challenge to figure out how you're going to actually implement a digital plan.
"So for the pharma industry and also for healthcare providers, there's going to be a lot of unknowns, and I'm not sure if we have the answers yet about how we can help regulate this space."
But Khanna added that the use of digital is key for pharma, and agreed that it should be used to engage with patients and doctors.
"I think patients want to be more informed than ever about their healthcare," he said.
"These digital spaces are venues that patients and other stakeholders use to update themselves on their information, and we have to be in there in the right way to make sure that people that want information can have access to it.
"But just how we regulate it is something that we are going to have to work through."
Online pitfalls
Some firms have already fallen foul of the ABPI's Code of Conduct when communicating online, and are asking for more guidance on using this new medium.
Recent examples include the PMCPA's criticism of Shire's Vpriv website after it was found to be making false claims about its drug.
Last year, InPharm revealed that Bayer had published two tweets promoting several prescription medicines, and was found in breach of the Code, leading to questions over the industry's handle on social media.
In response to these issues the ABPI has recently established a new group to help pharma with its online communications.
The 'Digital Communications Working Group' was set up last year, and will have further meetings in 2012 to discuss best practice for pharma and how to work within a tight legal setting.
Comment
Wherever you look it seems as if pharma is screaming out for help with its digital communications, but the answer is simple: use common sense.
The problems that keep arising are not ones unique to the digital space and the industry needs to simply understand the legal requirements it works under, regardless of how or where it is communicating.
The example of Shire's Vpriv site is a case in point - it is not the internet's fault that Shire uploaded incorrect information, it was the company's fault.
This may be an individual's failing or a problem within the firm - but it has not come from Shire being unsure about how to communicate online.
The same goes with Bayer's tweet - much was made in the press about this being the death knell of pharma's use of social media, but this is ridiculous.
That was down to an individual error, as pharma companies cannot promote prescription-only medicines to the public in the UK - Twitter was not the problem here, and again the fault lies with the firm.
My advice is that there is no silver bullet for these problems, and they cannot be resolved by having working groups or firms dedicated to teaching pharma how to behave online.
Rather, there should simply be better checks on all information coming out from a firm, regardless of what medium it will be used in.