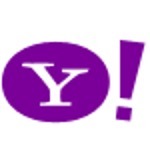 Researchers are evaluating a new social media tool called Wellaho to treat patients with type I and II diabetes.

The clinical trial by researchers at the UC San Diego School of Medicine will study whether the use of social networking can improve patient-physician interactions and the patient's overall health and wellbeing.

"This trial will study how an online social network may better enable patient care," Jason Bronner said.
"With a controlled group of the patient's clinicians, friends, family and fellow patients, we will measure any changes in knowledge, attitudes and self care towards diabetes," he said.
Wellaho, developed by Sanitas Inc. in La Jolla, is an interactive online system designed to help patients manage their care outside the hospital.

The system is HIPAA compliant, compatible with provider networks, and includes telemedicine capabilities.