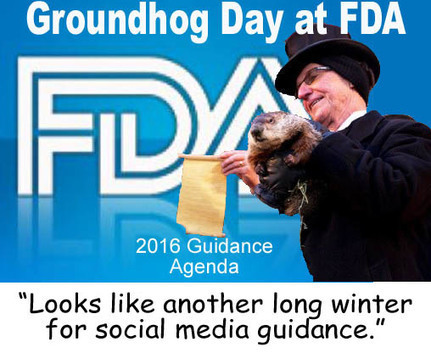 Welcome to Pharma Industry News Update (aka PinUp), which is published every Tuesday as part of the Pharma Marketing News subscription service. Never miss an issue: Subscribe here to receive PinUp in you email inbox!
Although Punxsutawney Phil Did Not See His Shadow and thus predicted an early spring, his counterpart at FDA DID see a shadow over the Agency's 2016 guidance agenda predicting a late arrival of future SM guidances.
In this issue:
Show Support!
Pharma and Snapchat
Is it Right for Pharma Marketing?
Pharma and Instagram
Major
Companies
Embrace It for Promotion & Patient Engagement
Chantix No Better Than Nicotine Patches Except...
When it comes to Suicidal AERS