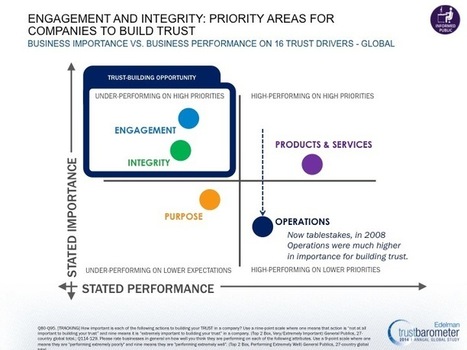 The 2014 Edelman Trust Barometer (from theirannual global study) is out now, and it breaks down 16 specific attributes that businesses can improve on to build trust.

They've been grouped into five different clusters, each with their similar attributes, and are ranked in order of importance.

The biggest trust-building opportunity comes in the categories of engagement and integrity.

The attributes listed under these two categories are:
Listening to customer needs and feedbackTreating employees wellPlacing customers ahead of profitsEthical business practicesTaking responsible actions to address an issue of crisisTransparent and open business practices
Via
Deb Nystrom, REVELN