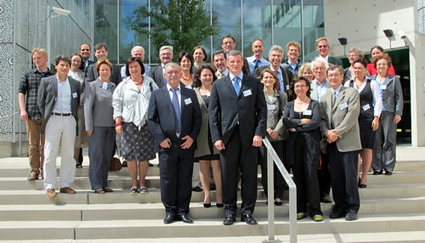 The 50th meeting of the Working Party on Phytosanitary Regulations took place in Helsinki (Finland) on 2012-06-18/21
It recommended in particular, as a result of PRAs, the addition of the following pests to the EPPO Lists of pests recommended for regulation:
- Pests absent from the region (A1): 'Candidatus Liberibacter solanacearum' (Solanaceae haplotypes) and its vector Bactericera cockerelli; Keiferia lycopersicella; Leucinodes orbonalis
- Pests present in the region (A2): Pseudomonas syringae pv. actinidiae, Pepino mosaic virus.
PRAs will be posted on EPPO website after the Council session in September.
Two new Standards on Pest Risk Analysis were also considered ready for final approval by the Council:
- Express PRA scheme for rapid decision making
- EPPO prioritization process for invasive alien plants.
The prioritization process is already available within the CAPRA software. The Express PRA will be available shortly.
Read more on http://www.eppo.int/MEETINGS/2012_meetings/wp_pr_helsinki.htm