Scoop.it!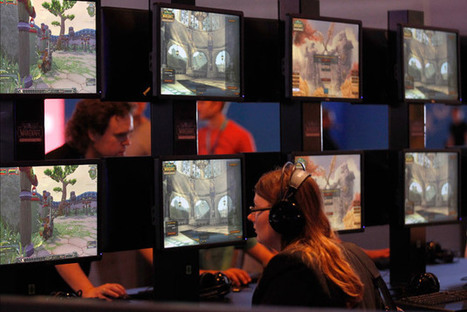 Snowden documents show intelligence agencies conducting surveillance and grabbing data in virtual worlds.
Gary Hayes's insight:
Quote "
Games "are built and operated by companies looking to make money, so the players' identity and activity is tracked," said Peter W. Singer of the Brookings Institution, an author of "Cybersecurity and Cyberwar: What Everyone Needs to Know." "For terror groups looking to keep their communications secret, there are far more effective and easier ways to do so than putting on a troll avatar."
The surveillance, which also included Microsoft's Xbox Live, could raise privacy concerns. It is not clear exactly how the agencies got access to gamers' data or communications, how many players may have been monitored or whether Americans' communications or activities were captured.
One American company, the maker of World of Warcraft, said that neither the NSA nor its British counterpart, the Government Communications Headquarters, had gotten permission to gather intelligence in its game. Many players are Americans, who can be targeted for surveillance only with approval from the nation's secret intelligence court. The spy agencies, though, face far fewer restrictions on collecting certain data or communications overseas."