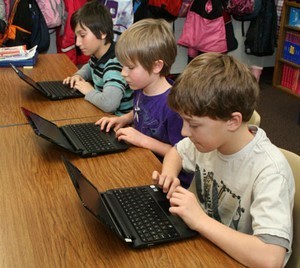 "Across the nation, and here at home, we are confronted by unfamiliar times. Yet, in the midst of great uncertainty, we focus energy on the evolving nature of our world, committed to the practices that will advance a new generation of learners. The School District of Kettle Moraine remains at the forefront, postured to challenge existing models of education with valid, sustainable systems that prepare students to be learners, for all times."
"Teachers and administrators have begun the first wave of pilot programming using technology to support personalized learning systems. Content delivery through teacher supported, student guided learning will be examined for the rigor and flexibility to meet students' unique learning styles and preferences. The district will examine evidence of best practices with the intention to remodel if necessary, allowing the most effective practices to permeate throughout."
Summaries on the website provide a brief overview of the technology designs implemented in the 4th quarter, 2011.