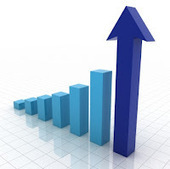 Stevan Kalmon, director of the Council on 21st Century Learning does a great job illustrating the difference between personal learning and personalized learning. He suggests that we are currently in Stage 1 of disruptive innovation as defined by Clayton Christensen in Disrupting Class. Some evidence of this are teaching strategies such as the Flipped Classroom and Blended Learning.

Kalmon posits that a path to personal learning would mean that in stage 2, the learner should replace the school as the primary agent.

"Stage Two could be learner-centric learning, in which the learner replaces the school as the primary agent. Each individual learner -- as a member of a community of learners and guided by coaching, advising, and community models -- both designs what she wants/needs to learn and how she will go about learning it."

Excellent, thought-provoking post that increased my understanding of the difference between personal and personalized learning.