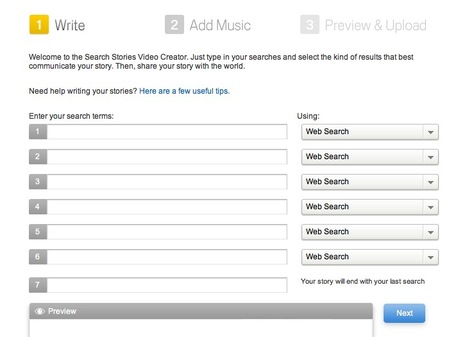 Robin Good: Google Search Stories Video Creator is a free web service which allows you to specify up to seven queries that utilize one among Google search engines, and which then creates a video clip of those searches.
Each one of the searches can be run against a specific Google search engine between Google News, Google Web Search, Google Blog Search, Google Maps, News, Products and Books.
Once the video is ready and you are fine with it you can upload directly to your YouTube channel.
Free to use.
Examples: https://searchstories-intl.appspot.com/en-us/
Try it out now: https://searchstories-intl.appspot.com/en-us/creator/
Via
Robin Good