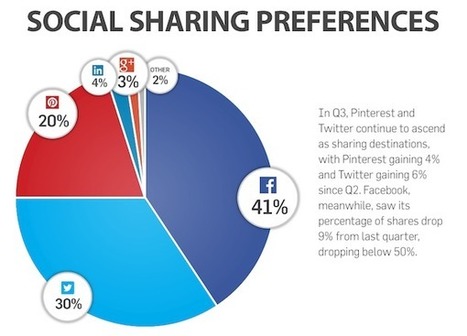 While Facebook continues to dominate social sharing, with four in every ten shares attributable to Mark Zuckerberg's giant, its slice of the pie is decreasing as it faces growing competition from Twitter and Pinterest.
Gigya have updated their look at the social sharing landscape for Q3 2013, which reveals that Facebook has a 41 percent share in the (uh) social share space, down from 50 percent in the last report.
Twitter, meanwhile, now boasts a 30 percent share, up from 24 percent, and Pinterest has also grown, rising to 20 percent from 16 percent.
Via
Mau