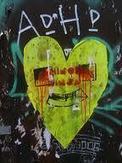 We break down the treatment of adult ADHD into five basic areas:
Diagnosis
Education
Structure, support, and coaching
Various forms of psychotherapy
Medication
In this pamphlet we will outline some general principles that apply both to children and adults concerning the non-medication aspects of the treatment of ADHD. One way to organize the non-medication treatment of ADHD is through practical suggestions or "tips" on management. Fifty such tips are presented below:
Insight and Education Be sure of the diagnosis. Make sure you're working with a professional who really understands ADHD and has excluded related or similar conditions such as anxiety states, agitated depression, hyperthyroidism, manic-depressive illness, or obsessive-compulsive disorder.
Educate yourself. Perhaps the single most powerful treatment for ADHD is understanding ADHD in the first place. Read books. Talk with professionals. Talk with other adults who have ADHD. You'll be able to design your own treatment to fit your own version of ADHD.
Coaching. It is useful for you to have a coach, for some person near you to keep after you, but always with humor. Your coach can help you get organized, stay on task, give you encouragement or remind you to get back to work. Friend, colleague, or therapist (it is possible, but risky for your coach to be your spouse), a coach is someone to stay on you to get things done, exhort you as coaches do, keep tabs on you, and in general be in your corner. A coach can be tremendously helpful in treating ADHD.
Encouragement. ADHD adults need lots of encouragement. This is in part due to their having many self-doubts that have accumulated over the years. But it goes beyond that. More than the average person, the ADHD adult withers without encouragement and positively lights up like a Christmas tree when given it. They will often work for another person in a way they won't work for themselves. This is not "bad", it just is. It should be recognized and taken advantage of.
More: http://www.addresources.org/?q=node/253
Print a copy: http://www.addresources.org/?q=print/node/253
Via
Managing Adult ADD / ADHD