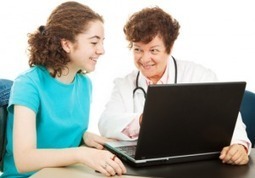 Patients who are engaged in their own healthcare not only have better clinical outcomes but have also lower costs of healthcare, according to new studies published in HealthAffairs.
By analyzing more than 30,000 patients, researchers at Fairview Health Services, a Minnesota health system, found that patients who were "least activated" — less involved in managing their health — had 8 percent higher costs than those who were actively engaged. While average costs were 8 percent higher in the first year, that figure shot up to 21 percent in the second year.
A separate study also found that patients who received help from their providers such that they could share in decision making saw 12.5 percent fewer hospital admissions and lower healthcare costs.
"The evidence assembled in this issue of Health Affairs is a wake-up call for healthcare providers, who must recognize patient and family engagement as a top priority," said George Bo-Linn, chief program officer of the Gordon and Betty Moore Foundation, which funded the studies, in a statement. "This collective research clearly demonstrates that we must do a better of job of helping patients and families to play an active role in their care, and we must redesign the healthcare system in ways that makes this possible."
That makes the redesign of healthcare to make patients more involved in managing their health a priority. One area that appears to hold promise is providing healthcare online through sites that offer diagnosis and treatment for common ailments that otherwise would have required a trip to the doctors — two sites that offer these options to today's healthcare consumer are HealthPartners' Virtuwell and Zipnosis.
But getting patients engaged requires a fundamental cultural shift at the provider level.
"Further involving patients in decision making will mean some changes to how healthcare providers deliver care," said Dominick Frosch, a Moore Foundation fellow, whose research is appearing in the February issue of Health Affairs. "Additional training, changes to team-based care models and incentives for adopting this new approach can go a long way toward enabling these changes in the current healthcare system."