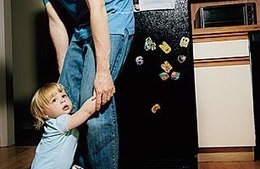 "Only children are supposed to be spoiled, selfish and lonely."

"A Stereotype Is Born
The image of the lonely only — or at least the legitimizing of that idea — was the work of one man, Granville Stanley Hall. About 120 years ago, Hall established one of the first American psychology-research labs and was a leader of the child-study movement. A national network of study groups called Hall Clubs existed to spread his teachings. But what he is most known for today is supervising the 1896 study "Of Peculiar and Exceptional Children," which described a series of only-child oddballs as permanent misfits. Hall — and every other fledgling psychologist — knew close to nothing about credible research practices. Yet for decades, academics and advice columnists alike disseminated his conclusion that an only child could not be expected to go through life with the same capacity for adjustment that children with siblings possessed. "Being an only child is a disease in itself," he claimed."

"Generally, those studies showed that singletons aren't measurably different from other kids — except that they, along with firstborns and people who have only one sibling, score higher in measures of intelligence and achievement. No one, Falbo says, has published research that can demonstrate any truth behind the stereotype of the only child as lonely, selfish and maladjusted. (She has spoken those three words so many times in the past 35 years that they run together as one: lonelyselfishmaladjusted.) Falbo and Polit later completed a second quantitative review of more than 200 personality studies. By and large, they found that the personalities of only children were indistinguishable from their peers with siblings."