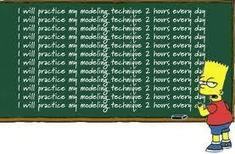 How to help kids develop perceptual motor skills: Different activities engage different types of muscle groups and as a result different muscles and brain centers are responsible for coordinating eye-brain-hand/foot/mouth/body responses.
ALL percpetual motor skills develop at slightly different paces although experts have set 'normal' developmental milestone limits, and ALL development involves practice in use and recognizing and understanding motor feedback (how effective different movements are at achieving a target goal).
This post explains fine, gross and graphomotor skills, provides outstanding links to learn more, and provides suggestions on how to help kids develop strong perceptual motor skills.