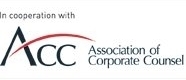 On June 26, 2013, the U.S. Supreme Court struck down Section 3 of the Defense of Marriage Act (DOMA), which denied federal recognition to same-sex marriages. The Court's decision in U.S. v. Windsor has an immediate impact on employers who sponsor and administer benefit plans. Some implications are clear. Health plans will no longer need to impute the value of coverage of same-sex spouses into an employee's income. Same-sex spouses have rights to benefits under qualified retirement plans unless they waive those rights.
Many questions, however, were not answered by the Court in Windsor and employers await future guidance in the form of regulatory reaction, executive orders or advice from agencies as to their interpretations of the decision and its impact. In particular, there is a need for guidance on whether plans must recognize same-sex marriages retroactively, which could give same-sex spouses claims for benefits for past periods. Clarity is also needed on how to administer benefits for same-sex couples who have been legally married in a state that recognizes same-sex marriage but reside in a state that does not.
This alert provides an overview of the Windsor ruling and what we know today about its implications for plan sponsors.
What Did the Court Rule?
Although Windsor will have far-reaching impact, the ruling itself was narrow: the Court ruled that federal law must recognize the same-sex marriages of individuals who were legally married under state laws. Specifically, the Court ruled that Section 3 of DOMA – which provided that, for purposes of all federal laws and regulations, "marriage" means only a legal union between one man and one woman as husband and wife, and the word "spouse" refers only to a person of the opposite sex who is a husband or a wife – was unconstitutional. The Court ruled that Section 3 violated the Fifth Amendment's guarantee of liberty as applied to persons of the same sex who are legally married under state law. After Windsor, whether a "marriage" exists or whether a person is a "spouse" within the meaning of a federal statute or regulation will be determined by state law.