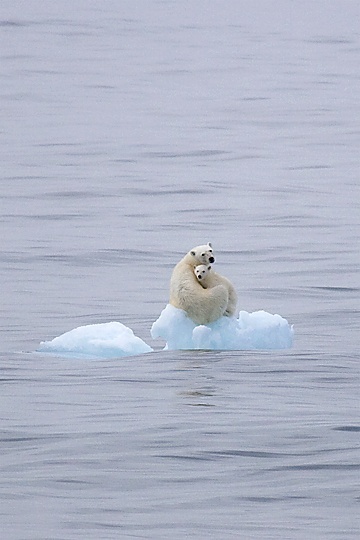 July 28, 2013 Rolling Stone
-▶ Greenland's ice sheets are melting faster than anyone predicted. Why glaciologist Jason Box's radical theory may not be so radical after all...
The expedition, called the Dark Snow Project, is the first crowd-sourced scientific research trip to Greenland. "The old ways of doing things aren't working," Box tells me one evening. "I want to pursue big ideas, but I also want to communicate them in ways that the public understands. Scientists need to do everything they can to wake people up. It is our job, our moral responsibility."http://www.rollingstone.com/greenland-melting?stop_mobi=yes
French Tribune, November 30, 2013
▶ RISING OCEAN TEMPERATURES COULD MAKE FISH INCAPABLE OF REPRODUCING - STUDY http://frenchtribune.com/teneur/1320919-rising-water-temperature-make-fish-incapable-reproduce
November 5, 2013
▶ THIS IS WHAT EARTH WILL LOOK LIKE IF WE MELT ALL THE ICE http://www.treehugger.com/climate-change/what-earth-will-look-if-climate-change-melts-all-ice.html
National Geographic INTERACTIVE MAP http://ngm.nationalgeographic.com/2013/09/rising-seas/if-ice-melted-map
Global Possibilities, October 30, 2013
▶ STUDY: ARCTIC SEA ICE LOSS SHIFTS JET STREAM, DRIVING DELUGES IN NW EUROPE, DROUGHT IN MEDITERRANEAN http://www.globalpossibilities.org/study-arctic-sea-ice-loss-shifts-jet-stream-driving-deluges-in-nw-europe-drought-in-mediterranean/
Summit, October 25, 2013
-▶ BAFFIN ISLAND STUDY SHOW SKYROCKETING ARCTIC TEMPERATURES http://summitcountyvoice.com/2013/10/25/baffin-island-study-shows-skyrocketing-arctic-temperatures/
The Vancouver Sun, October 25, 2013
-▶ ACIDIFICATION OF OCEANS THREATENS TO CHANGE ENTIRE MARINE ECOSYSTEM http://www.vancouversun.com/technology/Acidification+oceans+threatens+change+entire+marine+ecosystem/9085021/story.html
WATCH:
-▶ "SEA THE TRUTH" --
BY 2048 The Oceans Will Be Empty! (full-length, HiQ)
-▶ ACIDIFYING OCEANS: RAPIDLY RISING CO2 IN ATMOSPHERE CAUSING POTENTIAL CATASTROPHE http://sco.lt/61C0R7
The Guardian, October 24, 2013
-▶ GREENLAND GIVES GREEN LIGHT FOR RADIOACTIVE URANIUM AND RARE EARTH MINING http://www.theguardian.com/world/2013/oct/25/greenland-green-light-uranium-rare-earths-mining
Huffington Post Green, October 22, 2013
-▶ THE URGENCY OF PROTECTING THE OCEAN: A SOCIAL DEMAND http://www.huffingtonpost.com/cristina-narbona/the-urgency-of-protecting-ocean_b_4123464.html
Climate Central, October 13, 2013
-▶ OCEAN DETERIORATING MORE RAPIDLY THAN THOUGHT http://www.climatecentral.org/news/ocean-deteriorating-more-rapidly-than-once-thought-16596
Sydney Morning Herald, October 6, 2013
-▶ STRESSED ANTARCTICA KEYSTONE SPECIES, KRILL, IS FIRST SIGN OF DAMAGE: 'We are entering an unknown territory of marine ecosystem change, and exposing organisms to intolerable evolutionary pressure,' http://www.smh.com.au/national/stressed-krill-first-sign-of-damage-20131006-2v26j.html#ixzz2h0GQOmEe
-▶ ANTARCTIC ICE LOSS HAVING PROFOUND EFFECTS ON OCEAN FLOOR ECOLOGY http://sco.lt/6cuyFF
-▶ CHANGING OUR WORLD FOREVER: THIN ICE: THE WAY TO A NEW ARCTIC ECOSYSTEM http://sco.lt/5j55xh
Summit County News, September 17, 2013
-▶ OCEANS: CLIMATE CHANGE IS DRIVING BIG SHIFTS IN DISTRIBUTION OF MARINE SPECIES
'Study after study show that climate change is affecting global fisheries … ' ... http://summitcountyvoice.com/2013/09/17/oceans-climate-change-is-driving-big-shifts-in-distribution-of-marine-species/
Wildlife Promise, October 16, 2013
-▶ DWINDLING ARCTIC SEA ICE FORCES 10,000 WALRUSES ASHORE http://blog.nwf.org/2013/10/dwindling-arctic-sea-ice-forces-10000-walruses-ashore/
August 5, 2013 Guardian Environment
-▶ CLIMATE CHANGE PUSHING MARINE LIFE TOWARDS THE POLES - STUDY http://www.theguardian.com/environment/2013/aug/05/climate-change-pushing-marine-species-to-poles
SEA CHANGE:
-▶ THE LOSS OF OCEAN SPECIES IS STAGGERING http://sco.lt/51LeCn
Daily Kos, October 4, 2013
-▶ THE OCEANS ARE DYING: OXYGEN IS DEPLETING, ACIDITY RISING AT FASTEST RATE IN 3 MILLION YEARS http://www.dailykos.com/story/2013/10/04/1243700/-The-Oceans-are-Dying-Oxygen-is-Depleting-Acidity-Rising-at-Fastest-Rate-in-300-000-000-Years
The Daily Catch, September 37, 3013
-▶ SEA HORSES IN MAINE? WARM-WATER OCEAN SPECIES GROWING MORE PREVALENT http://theterramarproject.org/thedailycatch/sea-horses-in-maine-warm-water-ocean-species-growing-more-prevalent/
Climate Progress: October 16, 2013
-▶ CLIMATE CHANGE THREATENS ONE OF THE WORLD'S GREATEST MIGRATION http://thinkprogress.org/climate/2013/10/16/2792721/climate-change-threatens-migration/
-▶ THE WHOLE BELT FROM THE BOTTOM OF THE CANADIAN BORDER TO NORTHERN ARGENTINA IS GOING TO BE JUST DESERT IN 100 YEARS..
......BRINGING WITH IT A WIDE ARRAY OF EPIDEMIC ILLNESSES - THREATENING CIVILIZATION http://grist.org/climate-energy/were-already-sick-of-climate-change-and-getting-sicker/
August 6, 2013 Guardian Environment
-▶ NOAA REPORT SAYS ARCTIC SEA ICE IS DISAPPEARING AT UNPRECEDENTED PACE http://www.theguardian.com/world/2013/aug/06/noaa-report-arctic-ice-climate-change
August 2, 2013 Reuters
-▶ FISH DIE AS ALASKA TEMPERATURES CONTINUE TO BREAK RECORDS http://www.reuters.com/article/2013/08/02/us-usa-heatwave-alaska-idUSBRE97118020130802
-▶ WHY ARE MILLIONS OF FISH SUDDENLY DYING IN MASS DEATH? http://banoosh.com/blog/2013/08/12/why-are-millions-of-fish-suddenly-dying-in-mass-death-events-all-over-the-planet/
VIDEO
-▶ FORAGE FISH KEY TO A HEALTHY OCEAN FOOD WEB - GOING...GOING... http://sco.lt/5xliU5
------------------------------------------------------------------------------------
-▶ "WE HAVE FIVE MINUTES BEFORE MIDNIGHT"
UN CHIEF SCIENTIST URGEST ACTION ON CLIMATE CHANGE http://sco.lt/7r58s5
"MELTING ARCTIC"
-▶ -- FROM THE PULITZER CENTER ON CRISIS REPORTING
http://pulitzercenter.org/projects/arctic-ocean-ecosystem-norway-iceland-russia-greenland-canada-alaska-climate-change-trade-environment-tourism-ice-caps-glacier
August 28, 2013 Bloomberg
-▶ OCEANS STORING EARTH'S EXCESS HEAT IN LEAKED UN REPORT http://www.bloomberg.com/news/2013-08-27/oceans-storing-earth-s-excess-heat-in-leaked-un-report.html
July 20, 2013 Think Progress
▶ GREENLAND AND ANTARCTICA "MAY BE VULNERABLE TO RAPID ICE LOSS THROUGH CATASTROPHIC DISINTEGRATION" http://www.globalpossibilities.org/greenland-and-antarctica-may-be-vulnerable-to-rapid-ice-loss-through-catastrophic-disintegration/
--- WATCH ---
August 1, 2013 Discovery News
VIDEO
-▶ ******* WHAT SEA ICE LOSS MEANS FOR WILDLIFE http://news.discovery.com/earth/oceans/sea-ice-loss-and-wildlife-impacts-its-not-just-polar-bears-130801.htm
August 1, 2013 Summit County Citizens Voice
-▶ WHAT IF ARCTIC SEA ICE DOESN'T FORM IN WINTER? http://summitcountyvoice.com/2013/08/01/climate-what-if-arctic-sea-ice-doesnt-form-in-winter/
-▶ WORLD CAN'T WAIT UNTIL 2020 ON CLIMATE CHANGE,
SAYS NEW HIGHLY-DISTURBING INTERNATION ENERGY AGENCY REPORT http://sco.lt/82bCM5
August 01, 2013 Mongabay
-▶ CLIMATE COULD WARM MORE RAPIDLY THAN ANY TIME IN THE LAST 65 MILLION YEARS According to a new review of 27 climate models, scientists say the global climate is likely to experience a warmth as great as any in the last 65 million years, only much, much faster... http://news.mongabay.com/2013/0801-hance-climate-pace.html
April 13, 2013 Counter Currents
-▶ ARCTIC WILL BE ALMOST COMPLETELY ICE-FREE BY 2020 http://www.countercurrents.org/cc130413.htm
----- WATCH -----
VIDEO - Moyers and Company
-▶ ***** "ENDING THE SILENCE ON CLIMATE CHANGE - THE POLITICS" http://sco.lt/5St5Cj
-▶ LIVING IN THE ANTHROPOCENE: TOWARD A NEW GLOBAL ETHOS http://sco.lt/6FzKSX
-▶ OBAMA'S ARCTIC STRATEGY SETS OFF A CLIMATE TIME BOMB. THE SUICIDAL RACE FOR ARCTIC'S NATURAL RESOURCES http://sco.lt/5pPxWD
August 4, 2013 Care2
-▶ HOW TO DESTROY ALASKA IN 4 EASY STEPS: A U.S. GOVERNMENT HANDBOOK http://www.care2.com/causes/destroy-alaska-in-4-easy-steps-a-u-s-government-handbook.html
-▶ Latest in GLOBAL CLIMATE CHANGE News by @pdjmoo on @scoopit http://sco.lt/7Myakz