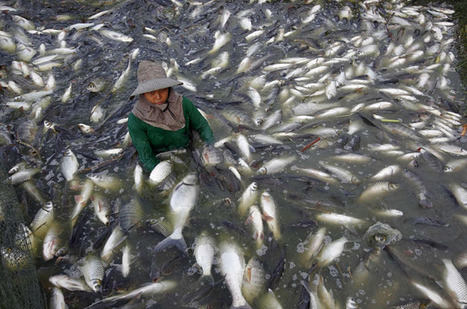 - Al Jazeera
Seafood is the primary source of protein for more than one billion people - can they live without it?
We need to start thinking more about an environmentally driven market, as opposed to a commercially driven market.
Dr Maria Salta, a biological oceanographer at the University of Southampton in the United Kingdom, gave Al Jazeera a bleak prognosis about the state of the oceans.
"It is clear that if we continue like this, in a few years time there is not going to be much left," she said of the rampant over-fishing going on across the globe, along with the overall treatment of oceans at the hands of humans. "We are losing species every day without ever knowing about them. Sometimes humans can be like a plague to the environment."
http://www.aljazeera.com/indepth/features/2012/06/201261462834779767.html